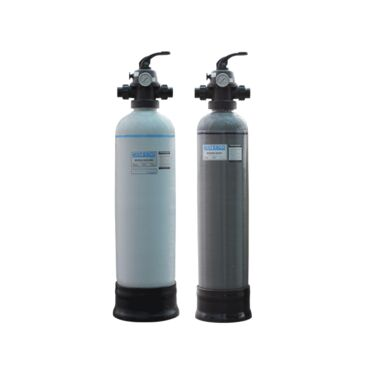 Water filters are used on a large scale for industrial and home purposes. However, most of these do not come with a halal certificate, which is essential for consumers, especially Muslims, to ensure that products are used in accordance with Sharia.
Water filter systems with a halal certificate can give consumers, especially Muslims, clean water for house use, such as cooking, cleaning, laundry, and more.
The halal certificate shows that the water filter meets the requirements of Islamic law and can be used by anyone, especially in Muslim countries.
Why Halal Certified Water Filter Systems
A halal-certified water filter system not only ensures water quality but also makes sure that it is accessible to people.
Water filters in Malaysia that have received a halal certificate come with high-performing and safe services and solutions that meet the needs of customers and market expectations.
Moreover, a halal-certified water purifier in Malaysia is known for its high quality and all-in-one design.
However, most water filter systems in Malaysia do not have a halal certificate.
According to research, around 120 brands of water filters are sold in the market even though their halal status is in doubt. These water filter systems, which are sold at lower prices in local markets, are made with carbon made from animal bones to filter out dirt.
Additionally, more fake water filter systems like this are being brought in from other countries without a halal certificate.
What Does Research Say
Various research focusing on water purifiers in Malaysia has discussed the issues concerning the uncertain status of the halal certificate and the use of animal bones obtained from illegal sources.
Multiple questions have come up concerning the type of bone, the source of the bone, how the animal was slaughtered, and more, as all of these factors have a huge impact on the quality of water filter systems.
The need to check animal ingredients has also been mentioned by authorities where field inspections were carried out on different water filters in Malaysia.
Malaysian Water Filter Suppliers Guidelines
Water filter suppliers in Malaysia have been asked to apply for the Malaysian Halal Verification Certificate (SPHM) to ensure that Muslim consumers can use the products with total peace of mind.
As the demand for water filter systems continues to increase, the authorities concerned have emphasized the need to consider halal verification in the case of water filter systems in Malaysia and not just on halal food in restaurants.
The halal inspection, which involves direct checking and monitoring of water filter systems, helps identify whether all the required conditions are followed and applied in the right manner.
Moreover, it is important to analyze all sources of ingredients used in the manufacture of the water filter system.
In fact, the need for a proper halal certificate for water filters in Malaysia can be analyzed based on the manufacture of different water purifiers in Malaysia, which are carried out in different areas.
Final Takeaways
The Waterco Micron W Series Water Filtration System filters all water entering the house, providing users with clean water at every tap.
Backed by a powerful and effective filtration process that includes sieving, deep filtration, and absorption, the Waterco Micron W Series Water Filtration System is a fibreglass filter that is rapidly taking over steel filters around the world.
This is because fibreglass filters do not corrode, rust or leave any unsightly stains, offering them extra strength and high durability.
Apart from effective filtration, the Waterco Micron W Series Water Filtration System requires minimal maintenance thanks to the adoption of the latest fiberglass winding technology. This high-tech filtration system is built for many years of trouble-free operation.